Yahoo Directory shuts down ...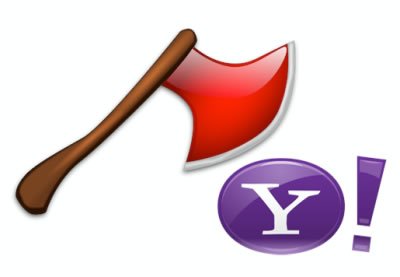 On 31 December 2014, an integral part of Yahoo's history, the Yahoo! Directory, shut down for good.
After 20 long years of being part of Yahoo, the hierarchical website directory that was created in 1994 by Stanford graduates David Filo and Jerry Yang, will close down.
Yahoo announced the directory's retirement via a blog post on 26 September. The company will also be discontinuing two more products: Yahoo Education, a portal for education services, and Qwiki, an app that creates short movies via video on mobile devices.

"Yahoo was started nearly 20 years ago as a directory of websites that helped users explore the Internet," revealed Jay Rossiter, senior vice president for the cloud platform group. "While we are still committed to connecting users with the information they're passionate about, our business has evolved."
In the pre-Google period, the Yahoo Directory search tool was a digital version of a directory for websites. The websites were listed into categories, such as Business & Economy, Education, Entertainment, News & Media, Computer & Internet etc.
These listings in turn had several tiers or sub-categories and sub-sub-categories; for instance, when searching for video games, one needed to navigate to "computers," followed by "games" and then "video games." Instead of putting in keywords as one does on search engines now, a user needed to search via category.
The decision to axe Yahoo Directory, Qwiki and Yahoo Education is likely an effort from Yahoo to restructure its business. This is not the first time Yahoo is retiring a product that no longer serves its purpose. In the past two years, Yahoo has retired over 60 products in a bid to streamline business operations.
Rossiter explained that with technological advancement, closing down products that are less applicable to Yahoo enables the company to move resources to areas where they are needed more.
"Yahoo [has] focused on our core products -- search, communications, digital magazines, and video -- we can deliver the best for our users," noted Rossiter.
Rossiter also said that after 31 December, advertisers would be "upgraded to a new service;" details of which would be disclosed to those concerned.
---
Domain Names For Sale
We have some excellent, pre-registered domain names available now for sale - click here to view>>