How to get your photo next to your Google search result ...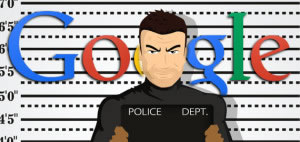 There are many ways that we can optimise websites in order to maintain a high search engine ranking, but one which is often undervalued is sitemaps. As the name suggests, sitemaps are simply a map of your website – one single page that shows the structure of your site, it's directories and pages and the links between them. Sitemaps can help to make navigating your website easier and having an updated sitemap is beneficial for your visitors and for search engines. An up to date sitemap is a way of communicating the content of your website with search engines.

You may have noticed that when doing a Google search, some results also include a photo and stats have found that results with pictures have a 30% higher click-through rate than those without. The reason you see a photo of a person next to the result is because they have taken the time to establish ownership of their site with Google.

How to add a head shot of you to your Google+ Profile Page
In order for your picture to show up in the SERPS you need to have an official picture of yourself on Google+. To do this log into your *Google+ account and upload an identifiable head shot of yourself. It cannot be a picture of your dog or your car, it has to be human and you. It also has to be a minimum size of 250 x 250 pixels.
*If you don't have a Google+ account yet – CLICK HERE FOR DETAILS ON HOW TO SET ONE UP.

Set All Your Google +'s to Public View
Log into your Google+ account and in your settings set it so that the public can see everything you Google.

Create a Link From Within Google+ to Your Site
Log into your Google+ account, click edit profile, and at the bottom there is a place to add links to your websites and also any other profiles you may have eg. Twitter, Facebook etc.

Link Your Site to Your Google Plus Profile
You need to establish a relationship between your Google+ profile and your website. So you need a link back to your Google+ profile. If you email us the link to your Google+ profile we can include this in the head section of your website which will create the recommended link – here is our link - https://plus.google.com/113449847963132797887/posts

Add a Verified [email protected] to Your Google+ Account
This is mentioned on Google's official page, so it would be advisable to do this. Add an email address to your Google+ account @yourdomain.co.nz and verify it. Many of us are probably using our gmail.com or personal email for our Google+ account but add an email from your own domain as well to tie your domain even closer to your Google+ profile.

Check to See if It Worked With Google Webmaster Tools
Google has a free tool to help you see if you have successfully established authorship for your website. Go here then type in the URL of your website. If you did everything correctly, you should see your picture next to your website. Note that sometimes it can take time for Google to update everything so you might not get immediate results. In the meantime you can check ours out - http://www.google.com/webmasters/tools/richsnippets?q=www.wwwdesign.co.nz

Remember that having your photo next to your search engine result should definitely help with your click through rates and possibly even your search engine ranking, so have fun doing this and we look forward to seeing all our client's mug shots next to their search engine listing on Google!
---
Domain Names For Sale
We have some excellent, pre-registered domain names available now for sale - click here to view>>
---
A great way to improve your link popularity which is directly related to your search engine ranking, is to take advantage of our FREE classified advertisement offer. We have "classifieds" on our four town websites SEE BELOW >>>> They receive an enormous amount of visitors and are extremely well ranked in the top search engines - if you're not there you're missing out !! All you have to do is forward us 25 words about your business - a breeze surely !! Your classified advertisement will be linked to your website and can also have an email link on it if requested.