Instagram Is Shaping Up To Be The World's Most Powerful Selling Tool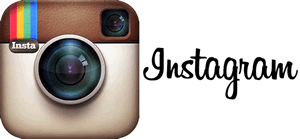 Amid dire predictions for a mass exodus from Facebook, the social network did make a winning buy with Instagram. The photo app amassed over 150 million users in three short years –twice as fast as Twitter.
That quantity has some quality. According to research by L2 Think Tank, Instagram's community boasts 15 times more engagement than its parent company, and more than Twitter or Google GOOG +0.61%+.
No wonder 91% of retail brands have cozied up to the potential buying power of Instagram users. Sandwiched neatly between trend-inducing selfies (which may or may not include your pets, your swanky new bedding, or your just-cooked meal), branded hashtags and location-based tagging, it's clear that Instagram is the channel to tap for retailers that truly want to make an impression in omnichannel selling.
L2's study, in partnership with Olapic, the New York-based software startup that helps retailers leverage user-generated photos to sell product, took a deep dive into the proliferation of photos –to the tune of some 250 million shared each day– and their impact on retailers.

Visual Commerce = Conversion
Retailers are flocking to Instagram, but are all those pretty pictures helping sell product? Coach COH -1.55% seems to think so. The retailer soared during the depths of the recession, smartly capitalizing on its affordable luxury accessories and investing in the then-nascent style bloggers. Call it being ahead of the curve. When every brand and its sister started outfitting fashion bloggers from top to toe, Coach sallied over to social, despite somewhat dogged sales and an executive shuffle last year.
Taking a page from Burberry's Art of the Trench campaign, in which devotees were encouraged to share selfies taken in their signature trench coat, Coach started the #CoachFromAbove hashtag. Users everywhere were encouraged to share shoe shots with the rest of the world. That resulted in a 5-7% lift in conversion rates and 2% boost in the average order value.
Power of Personalization
Instagram debuted
sponsored posts in November
and direct message capabilities the following month. The company itself maintains that the
ads are working
, boosting reach, recall and awareness among pilot campaigns from Levis and Ben & Jerry's. L2 and Olapic studied some other early adopters and reached a similar conclusion
Michael Kors saw his follower numbers soar adding 34,000 within 18 hours of posting a new ad on November 1. Kors also hopped immediately on Instagram Direct, giving the first 50 commenters to #MKD a personal message. Similarly, Estee Lauder got an influx of new followers after letting model Joan Small take over its stream. Macy's had a big win with ads around Thanksgiving, boosting follower counts by 15% and engagement rate stayed strong at 128% throughout the following month.
In an age of
increasingly personalized e-commerce
efforts, Instagram offers brands a way to direct message shoppers as well as a two-way customer service channel.
A Point on Pinterest
The virtual pinboard has been the desired sweet spot for brands to snuggle up, sometimes indirectly, to customers in the past two years. It's been touted as the
third most popular way to share content
(beating email – surprise!) and it's users represent a
wealthier, more aspirational shopper
. The L2 and Olapic findings revealed something surprising. Pinterest is now only a third of Instagram's size and only 23% of users are on the platform daily. Instagram is not only larger, but it's got 58% engagement and 16% of those users have a household income in excess of $75,000.
The sticking point from Instagram is that the app doesn't yet offer users a way to click-to-buy from the photos — a huge opportunity given the rise of
m-commerce
. On Pinterest, while it may take a user two or three clicks to get to the source of the item they desire to make a purchase, there's still a way. And brands such as J.Crew embedded an
even easier way to make a sale
last fall. Other apps such as
LiketoKnowIt
are attempting to fill the need on Instagram. But even their functionality is
limited to sending
product information to the user's inbox.
Smart retailers may want to take a snapshot of the potential here.
Article by Lydia Dishman - Forbes contributor - Link to article online >>
---
Domain Names For Sale
We have some excellent, pre-registered domain names available now for sale - click here to view>>
---
A great way to improve your link popularity which is directly related to your search engine ranking, is to take advantage of our FREE classified advertisement offer. We have "classifieds" on our four town websites SEE BELOW >>>> They receive an enormous amount of visitors and are extremely well ranked in the top search engines - if you're not there you're missing out !! All you have to do is forward us 25 words about your business - a breeze surely !! Your classified advertisement will be linked to your website and can also have an email link on it if requested.