Update & Regularly Maintain Your Website
First Impressions Count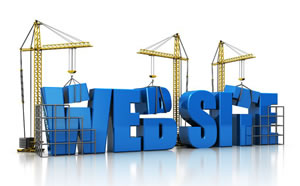 If your website looks outdated compared to the competition, then it's time for your business website to have a facelift. If you are skeptical, a plethora of studies show that a well-designed website will generate better customer traffic and an improved user experience will increase conversation, generating new business at a steady rate.

Even though some trends come and go, dated website design is not one of them. This is an area where old is not classic, but potentially detrimental to your online presence and your business.

Everyone wants their website to be on the first page of Google, but there's way more to it than that. You can drive a million people to your website, but if it appears outdated, chances are the visitor will leave. The look of a website is associated with credibility. If a website is more than five years old, in some cases even fewer, it is most likely time to consider a new design.

In the last five years, design structure and appearance technology have changed dramatically, so your website will need to be redesigned to keep up. There are over 15 billion pages indexed online (double the world's population), so to say you have a bit of competition out there is a definite understatement.
A website can be an incredible tool to communicate your information, or to market your product to a world-wide audience. Like all other methods of mass communication, effective websites are the product of considerable planning, development and resources. But, once you've made your initial investment and have your site up and running, it is imperative to keep it updated and maintained.

If you don't take care of your health, you'll get sick … if you don't paint your house, it will deteriorate … if you don't maintain your car engine, you will need to replace it … if you ignore your teeth, they'll go away … the same is very true with your website. The money you spend on design and hosting will be wasted if you neglect it and it will provide modest or very little benefit in return. The success of your website is reliant on regular maintenance and updating.

Four Reasons Why Regular Web Maintenance is Important

(1) Fresh material added regularly to your site keeps visitors coming back to see what's new. Some sites are constantly updated by the natural activity of their business, such as news, real estate, classified ads or online catalogs. However every site should routinely feature creative new content, text, graphics or images, to build the traffic of repeat visitors. Some sites add such features as scrolling news headlines, current time/temperature, discussion boards to stimulate a growing viewership. By all means, don't limit your web to a static, stale presentation. Spending the time and resources to maintain freshness, usefulness and relevancy will help reap dividends.

(2) Websites must continually evolve and be refined to meet the increasing demands of your audience or client base, as well as reflect the progressing technologies and new browser versions. As time goes by, you may see the usefulness of adding a search tool, automated forms, a mailing list database or other interactive functions. You may discover better ways to organise your information or improve the usability of your site. You may also come up with more features to add which do nothing more than help provide some benefit to your visitors, which is a sure-fire way to build a rapport with future clients or customers.

(3) The success of your website is largely dependent on whether people can find your site from a search engine or link index. Such directories are constantly changing the way they rank and display sites, and some search engines will not index your site at all unless your pages contain appropriate meta tags, well-structured content or correct HTML code. This all requires on-going supervision and interaction to assure that your site remains listed properly.

(4) Your website should be regularly checked to keep it running smoothly – this includes metatags, spelling, broken links etc.. Your site statistics should be reviewed on a regular basis, to see how much traffic you are getting, where it's coming from, in order to evaluate the overall effectiveness of your website. Anyone who relies on their site for business purposes should be receiving statistics on a monthly basis.

Maintaining Your Site

Maintenance for a small site may take less than an hour a month. A large site may be a full-time job to maintain. WWW Design has the skills and experience to do this for you and remember that we charge out in 5 minute increments, so small updates to your website are only going to cost you small change.
This month we will completely re-design your Te Aroha website listing for just $50 + GST.
---
A great way to improve your link popularity which is directly related to your search engine ranking, is to take advantage of our FREE classified advertisement offer. We have "classifieds" on our four town websites SEE BELOW >>>> They receive an enormous amount of visitors and are extremely well ranked in the top search engines - if you're not there you're missing out !! All you have to do is forward us 25 words about your business - a breeze surely !! Your classified advertisement will be linked to your website and can also have an email link on it if requested.