Social Marketing Strategies to Enhance SEO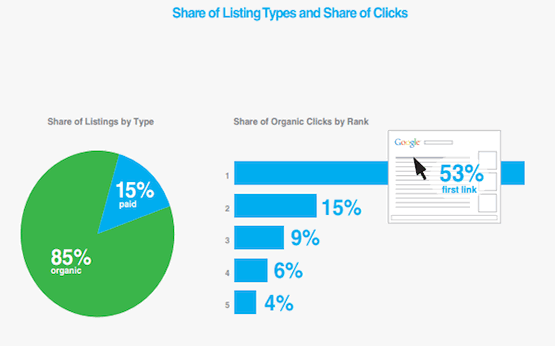 Everyone in business with a website, no matter how large or small, should be implementing tactics for SEO (Search Engine Optimisation) and social marketing, and should never forget how integrated the two are. Social marketing campaigns are all about the imaginative sharing of content, and great content can mean great SEO. By employing many of the current SEO trends in every social marketing campaign you create, you improve your chances to make both efforts a resounding success.

There are many savvy tactics that should be considered to make your social marketing effective, and they all revolve around the ability to truly engage your audience. Below are some suggestions on how to make your brand memorable.

So what aspects of SEO should be considered when executing smart and effective social marketing strategies? There are many savvy tactics, but at the heart of every one sits a personal strategy to connect with and truly engage your audience. Below are some invaluable and current methods to make your brand memorable to both your customers and the search engines.

SEO – The results can't be disputed
A 2012 study presented by SearchEngineWatch shows just how critical it is that your business land on the first page of results for your keywords. The good news: if you're smart about your tactics, you don't have to pay for top placement. 85% of clicks land on organic links, as opposed to paid features, which means the majority of users are attracted to sites that used good content, not dollars, to get their attention. The more alarming news: 53% of those clicks hit the first organic listing. This means if you're not on the first page, and close to the top, you will likely be overlooked.

Make SEO a Multilevel Methodology
Not only should SEO be incorporated in our website marketing strategies, but also all of our business marketing eg. Local directories, blogs and social media profiles should all reflect your SEO goals. This means that the more consistent all marketing is in word choice, tone, style and engagement, the more effective the results will be for your business.
It's simple - the more quality content you have on your website, that consistently and accurately reflects your brand, the better. Social media can arguably generate a vast majority of your content, so be consistent with your keywords in all your Facebook, Twitter, Google+, Pinterest and LinkedIn etc. shares, and you should see positive results.

Social Marketing and SEO Go Hand In Hand
The first step in incorporating SEO strategies into you social media is to ensure all your profiles are complete to the last detail. Create a vanity URL that best expresses your brand (choose wisely as sites like Facebook only give you once chance to secure this). Make sure all related areas have content that is readable, accurate and includes your consistent keywords and styles and always backlink to your website if this is possible.
Don't overlook these details and don't assume that no one will ever read it – even if few users do read your text, search engine will, so use every opportunity to share information and content about your business.
Also, never leave the geographic details on social media sites blank, particularly if you service a physical area or destination as potential customers will more than likely be searching for your product or service in a given areas and placing this information on social media sites simply makes you much easier to find.

If It's Not Interesting and Engaging, It's Not Social
It's all about quality, shareable content on your social media pages and should encourages viewers to keep coming back for more. Engagement is far more valuable than content that people ready, "Like" and leave. Ask questions that your customers actually want to discuss by offering discounts or deals that can be acted on immediately, or supply videos that stimulate users to watch and more importantly, share. Remember that each of these social events also improves your SEO as the more people that engage and share your content, the more search engines view that content as valuable. A big part of SEO is establishing consistent influence, and social media is an obvious opportunity if you work to genuinely engage as many people as possible.
It is vital that you not only post content on a regular basis but if someone actually takes the time to comment or ask something on a social page of yours, that you respond quickly to ensure the customer remains engaged, remembering that search engines notice this.

Consistency is Paramount
One core strategy to consider regarding the integration of your SEO and social campaigns revolves around uniformity. If possible, it's a very good idea to let one person become the voice and face for your brand, so that users can engage with an actual person, rather than a generic logo/value. People trust individuals more than they trust companies. It's also easier for one person to stay aware of keywords, content consistency etc. that a number of people.
An example of this is Google itself – they have numerous employees, but it's Matt Cutts that often speaks front and center for Google with regards to SEO. Although he gets plenty of criticism, he does an excellent job of maintaining a friendly and approachable image.
If you do have an "online ambassador", make sure he or she not only understands your business inside and out, and can create a friendly and likeable guise, but that he/she can also any negative commentary that is often unavoidable in a public space. The Internet can be a very vicious place, so your representative should always stay positive in the face of all feedback, whether positive or negative.

In a Nutshell …
Everything related your brand should incorporate a common goal and message, but at the end of the day, you know your customers best. Good marketing strategies take into account all customers and potential customers, and now, those tactics must consider successful SEO strategies as well. Just remember that people love quality, consistency and credibility, and so do search engines. By carefully monitoring the success of all your social media campaigns in terms of traffic, audience engagement, and SEO rankings, you can create a multileveled strategy that improves each vital facet – a win-win situation!