Nine Effective Ways To Use Google Plus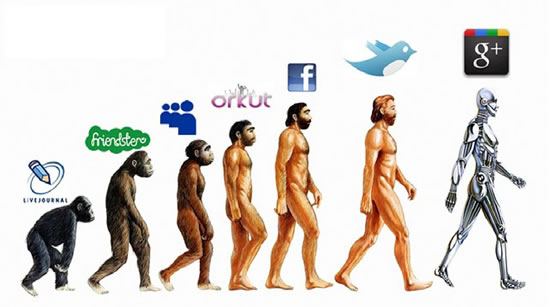 Google Plus is a social networking site launched by Google in 2011. It As at December 2012 it had 500 million registered users and is growing in popularity. Google Plus is similar to Facebook but also different in many ways. One major difference is that you can organise your friends and followers into separate "Circles" so you can post appropriate messages to the right people – not just one posting for all.

With its many features and differences, Google Plus can seem a bit complicated and confusing so below are some guidelines to help you use Google Plus to its maximum effectiveness.

1. Profile – Take maximum advantage of your profile area. You want to establish your personal identity but also connect your personal profile with your business. Instead of using your company logo for your avatar, use a picture of yourself. This will establish you as an actual person and give you a head start for building the relationships needed for your online business. Highlight what your business can do for people in the "About" section. Showcase your business but keep your personal identity obvious as well.

2. Hangouts – This is one feature that separates Google Plus from Facebook and other social networking sites. The Hangouts feature allows you to connect, by video, with up to ten people at one time. This is great for meetings, training, demonstrations, webinars, e-classes, etc. Use this tool with originality to grow your business.

3. Categorise with Circles – Another advantage of using Google Plus is their "Circles" feature. This allows you to categorise your followers, which in turn allows you to send the appropriate messages to the appropriate groups of people. No more mass posting and sending irrelevant messages to people. You can separate your followers into clients, family, employees, etc. This is another way that Google Plus is superior for networking.

4. Sparks – Yet another great feature of Google Plus is Sparks. This handy tool lets you enter a keyword and an alert will be sent to you whenever any content on this subject is posted. This is a great way to search for, and find appropriate and interesting content to share.

5. Invite People to Your Circles – In your account you will see a suggestion list, provided by Google, of people to invite to your circles. Make a habit of going through these suggestions and inviting various people to the appropriate circle which will help in building a successful network.

6. Drag and Drop – You can easily drag and drop photos, links, videos, etc. from your desktop to your Google Plus comment box. This provides you with the means to create impressive, original posts.

7. Google Notifications Window – This feature is effective because it allows you to comment right in the window. No need to click over to a website to share a comment. You can also scroll through to see older and/or newer notifications, which can be a great timesaver.

8. Check Your Google Plus Settings - There are many notification options available to you. You can opt to get notified when someone mentions you or adds you to their circle. There are many options available, so take time to check all the ones that apply.

9. Use Mashable – Mashable is a news source that will keep you informed of all Google's features, updates, and other digital social media news as well. This will allow you to make the most of your Google Plus and social media tactics.

Although Google Plus is not yet the powerhouse that Facebook is, it has many outstanding features and uses that could make it a very effective part of your social networking programme
---
A great way to improve your link popularity which is directly related to your search engine ranking, is to take advantage of our FREE classified advertisement offer. We have "classifieds" on our four town websites SEE BELOW >>>> They receive an enormous amount of visitors and are extremely well ranked in the top search engines - if you're not there you're missing out !! All you have to do is forward us 25 words about your business - a breeze surely !! Your classified advertisement will be linked to your website and can also have an email link on it if requested.