How to carry out a search engine spider check of your website
If you want a website that works for both people and search engine spiders, you can "spider check" your website. Carrying out a spider check can help you evaluate how well your website is working.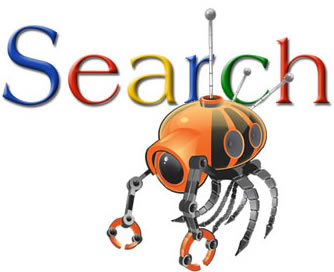 As we humans have limited visibility when it comes to SEO (Search Engine Optimisation) it is important to do a test to see how "GoogleBot" and other search engine spiders view your website.
Search engine spiders are robot software that crawl your website for ranking. Google says compared to humans, "Bots access pattern is completely different" – a gross understatement that we should always keep in mind!
People tend to assume Google rankings are much more automatic than they actually are due to this difference between how humans view a website and how robot search engine spiders view it for ranking. At WWW Design we spend a lot of time working out how to bridge the gap between what works for visitors to your site and the search engine spiders in order to bring traffic to your site.
Search engine visitors are the most cost effective way of getting free targeted traffic to your website, so it is very important, amongst other things, to make sure that your site is regularly optimised to ensure the best search engine visibility possible. Google's algorithms are constantly developing and updating and what worked last year, or even last month may not work now.
Therefore, regularly spider checking your website is so important to see if what you thought you were communicating on the Internet is actually being seen and ranked on Google. If you haven't spider checked your website, you won't be able to tell if it is working on the search engines. Below are a few easy ways that you can do this.
Site:Search
First enter the following in the Google search box: site:yourdomain.co.nz
A site:search is the single most important diagnostic search on all of the major search engines that tells you how that search engine views your website. Don't put a space after the colon in a site:search or you won't get the right results
Because your root domain without any slashes after the domain name is the top of your site's ladder, you always want to see your root homepage (index page) as the top result of a site:search on Google.
If you don't see your homepage at the top of a site:search, there may be a problem. Most of your ranking strength is focused in your homepage where the majority of the external links to a site usually point. If your homepage is not appearing at the top of a site:search on Google, there may be a problem with the optimisation of that page.
Note carefully how your homepage displays with a site:search in Google's and Bing's listings. Up to 65 characters are displayed of your homepage title in blue text at the top of your search engine listing, 150 characters of meta description appear under it - or a snippet of text from your body text that matches the keywords from a search request.
If after doing this test, important elements you can see on your webpage are not visible to the GoogleBot, your content has been effectively hidden from the Internet in terms of search ranking, so you should talk to us immediately so that the problem can be remedied.
---
A great way to improve your link popularity which is directly related to your search engine ranking, is to take advantage of our FREE classified advertisement offer. We have "classifieds" on our four town websites
SEE BELOW >>>>
They receive an enormous amount of visitors and are extremely well ranked in the top search engines - if you're not there you're missing out !! All you have to do is forward us 25 words about your business - a breeze surely !! Your classified advertisement will be linked to your website and can also have an email link on it if requested.
---
Domain Names For Sale
We have some excellent, pre-registered domain names available now for sale - click here to view>>