How does a website add value to a business?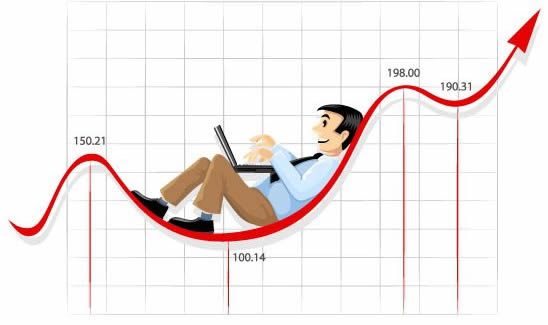 Whether you like it or not, the Internet is poised to play a larger part in our everyday life. Once upon a time, websites were little more than a virtual business brochure, but technological advancements have meant now websites have become interactive sales tools.
What all this means is that you can't afford to ignore these phenomenal changes if you want your business to succeed.

Nearly two million New Zealanders over the age 15 are expected to shop online and spend an average of $1,659 each in 2012. That's according to the new Australian and New Zealand Online Shopping survey released by PwC and Frost & Sullivan in July, which predicts online shopping in New Zealand will increase to $3.19 billion in 2012, and grow to $5.37 billion by 2016.

Online expenditure in New Zealand has grown by 19 percent in the past year, and is expected to grow by more than 14 percent per annum over the next four years. This is significant enough for you to consider how you can leverage your online presence to help build your business profits and boost its valuation.

Without a website, a business is missing out on the growing number of customers who search online for products and services.

It goes without saying that a website is a direct reflection of a business. Visitors will make decisions based on their experience and perception of the website as to the success and stability of the business itself.

Internet users are an unpredictable group and in general have short attention spans, flit from page to page and are highly judgmental, so holding their attention takes careful planning and execution. A well designed website can provide value to these visitors and achieve measurable results for the business.

As the number of households with Internet access increases, the need for paper business directories is reducing. People of all ages now search online when looking to buy an item, find a tradesman to undertake work in the home, book a holiday etc. A website can help businesses attract new customers and increase sales income. Many computer users like to browse online and research items before making a purchase. A website can provide a vast amount of information, much more than could be displayed in a small printed advertisement. Product information, prices, technical details, stock availability, delivery options and customer reviews can all be included on a company website.

In addition to product and services details, other website features can encourage people to contact a company. A location map will help customers to find business premises. A customer contact form enables people to make an online enquiry 24 hours a day, submitting their email address, phone number and enquiry details. This is of great benefit to people with busy lives who may be online late in the evening when it is not possible to make telephone enquiries.
The added value of having a website means that the website address can be included on all promotional activities. Car or van signage, business cards, printed stationery and newspaper advertisements. This encourages potential customers to visit the website, submit an order or booking online, or gain sufficient information to make an enquiry.

In order to get value for your business from your website it is imperative that it is kept up to date and interesting. Regular updates, added information, testimonials and new images can achieve this – in other words good content. If your company has regular events or some stories to share with customers, all you have to do is write short articles and include them on your website. Writing on a regular basis helps increase credibility for your company by promoting your skills and capabilities. You could also consider starting a blog and linking your website to it. There are plenty of free blog sites available so all it will cost you is time, just add to your blog as frequently as you can (weekly, every two weeks or even monthly).

To keep in contact with people who visit your website, link social medial networks like Facebook and Twitter so that visitors can click on to like/re-tweet or share your website/blogs/articles with their friends, or a simple link to get them to follow you on the social media networks of your choice.
Your website has huge value in acquiring email addresses of visitors. Include a newsletter opt-in form to encourage visitors to submit their email addresses which you can use in turn to send them regular updates in a form of newsletters and/or adverts of your latest offering. Use your website to gain trust and keep in contact with your customers.

Create credibility, which in turn will create value for your business, by persuading people to visit your website through content, pictures, testimonials, case studies, and polls. Check what your competition are doing and try to keep one step ahead of them. A commitment to improving your website will also add value to your Company.

N.B. Having a website that adds value to your business is not a one-off activity, but rather an on-going commitment.