NOVEMBER/DECEMBER SPECIAL

It's our last newsletter for the year... so let's be like the shopping centres and add a festive touch to your listing.

For just $15 + GST we will add an animated Christmas image and message if required CLICK HERE TO PROCEED >> The image will be removed in January for no extra charge.
DON'T DELAY - SHOW YOUR VISITORS SOME CHRISTMAS SPIRIT!!
Get Your Website Ready For Christmas!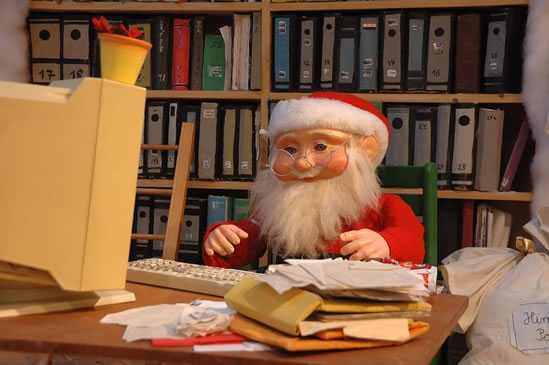 Can you believe that it is November already? We're sure that you have a list as long as your arm of things to do over the coming weeks, but we encourage you to instruct us to prepare your website for the festive season.

We are sharing some ideas of how you can update your business website in the lead up to Christmas.

Internet activity is at its highest from November through to mid January and adding a little 'sparkle' to your website during this time will make it more interesting and engaging for your customers and potential customers. You should embrace the festive spirit by taking advantage of our special offer above (for as little as $15 + GST you can have your website looking Christmassy).

Here are our top tips to make your website ready for Christmas:

➢ Add a festive message and graphic to your index page to wish all your customers a Merry Christmas. Or add a photo of your staff wearing Christmas jumpers or Santa hats with a brief message!

➢ If you're trading at a Christmas Market make sure you add the information to your website so that your local customers know about it.

➢ Add your Christmas/New Year opening hours to your website so that your customers know exactly when you will be open and closed.

➢ If you're selling specific Christmas products in your shop or via your online store then have them added to your website. (If you have an e-commerce site make sure that you're clear about Christmas posting deadlines).

➢ If you're a retailer and if you're having a 'Sale' after Christmas make sure to add a banner to your index page with the details.

➢ If you're a restaurant or accommodation business offering a Christmas menu or taking bookings for Christmas parties or New Year's Eve, then make sure you add the details to your website.

➢ If you have a Facebook page linked to your website (which all businesses should have) you could write a 'review of the year' post which could include an update on all your business activity over the past year, or you could add photos from your staff Christmas party, or share a Christmas recipe!

Always bear in mind that Google and other search engines love websites that are updated frequently - adding fresh content shows them that your website is active and this will help improve your search engine rankings.

At WWW Design we still charge in 5 minute increments for any work carried out on our contract client websites, so a simple update can cost as little as $7.50 + GST - what are you waiting for?